Description and Application:
DOTP is a transparent,no visible impurities oily liquid.
It can be used as main plasticizers of PVC,the volatile resistance,cold resistance,weather resistance and oil resistance of the water extract was signficantly better than the DOP,the toxicity is lower than DOP(non-EU),plsticizatong efficiency is slightly lower than DOP.Espeacially it is suitable for high temperature ,low temperatureresistance,durability of pruducts.The main materials used in the manufacture of high temperature cables,automotive plastic parts and components,such as senior leatherette.In many fields.it can replace DINP,DIDP,TOTM plasticizer and low temperature tolerance.
Specification: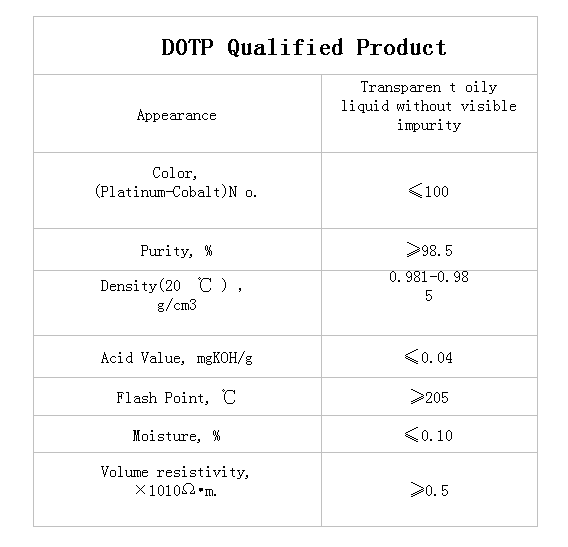 Packages:
1.In new iron drum,200kgs net weight per drum,16mts in 20ft container
2.In 1000L tote,1000kgs net weight per tote,20mts in 20ft container
3.In ISO-tank or Flexibag,20mts net weight
Storage:
Store DOTP inside warehouse whre is dry place and keep containers right close when not in used.