Description and Application:
DOA is a clear, colorless, and odourless liquid. It is soluble in most organic solvents. DOA is mainly used in combination with phthalate plasticizers for PVC processing. It imparts an excellent low-temperature flexibility.
Specification: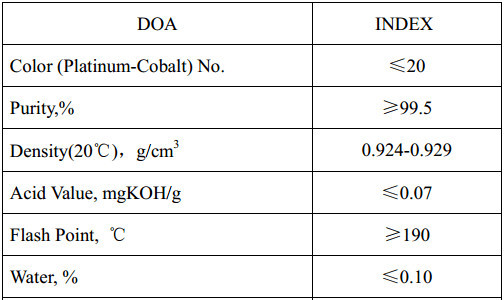 Packages:
1.In new iron drum,190kgs net weight per drum,15.2mts in 20ft container
2.In 1000L tote,950kgs net weight per tote,19mts in 20ft container
3.In ISO-tank or Flexibag,20mts net weight
Storage:
Store DOA inside warehouse whre is dry place and keep containers right close when not in used.